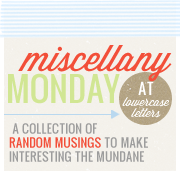 I had an OB appointment last Tuesday. The doc said Joel's ultrasound photos looked great and he looks very healthy! Praise God!! Oh! and I've been feeling him move! It's amazing!
I'm thinking about switching to a safari theme for the nursery.. Mostly because I've been having the worst luck finding stuff that will go with the bedding I originally chose! Every where I look I keep seeing safari themed bedding and decorations so maybe it will be easier.
Maternity clothes suck! Most stores have just one rack or a tiny closet size section that they expect every pregnant woman to magically find something that she absolutely loves--which never happens for me. I usually end up wanting to cry my eyes out because I can't find anything and I'm worried I will be stuck wearing sweatpants and my husband's shirts for the rest of my pregnancy. To make it worse I'm in a weird stage where most maternity shirts I find are still too baggy but my regular shirts are too small. I just can't win. It makes me want to cry right now just thinking about it!
I really want to find a church in our area to start attending. (Preferably one where I can wear sweatpants and my husband's shirts since I can't find any decent maternity clothes. HA!) I think it will be good for us in more ways than one.

Our neighbors with the dogs

moved out a few weeks ago, and honestly.. I'm starting to miss them. We didn't have to deal with cigarette smoke coming in our house when the windows were open while they were there!