Saturday was
exhausting
fun for me. I had to wake up around 5 AM to volunteer at a Miles for Fallen Heroes Charity [5K and 1 mile fun] Run. I'm glad I volunteered because it turned out to be a lot of fun! +We raised almost $2,000 for the
Special Operations Warrior Foundation
!! How awesome is that?!
Later that afternoon I attended my dad's wedding. It was held at a local yacht club.. the ceremony was outside on a deck overlooking the Gulf of Mexico.. it was beautiful and very sweet, but it was a little chilly and windy--which made my hair look a mess during & after the ceremony!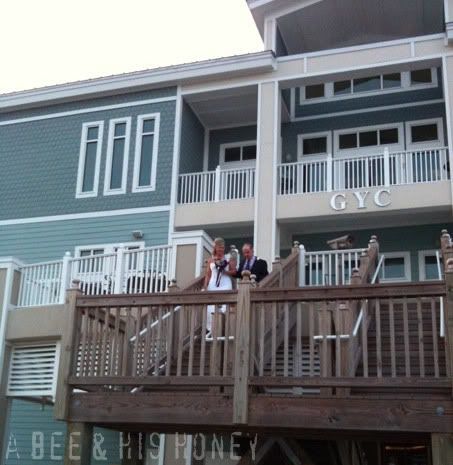 The beautiful bride coming down the stairs to meet her groom!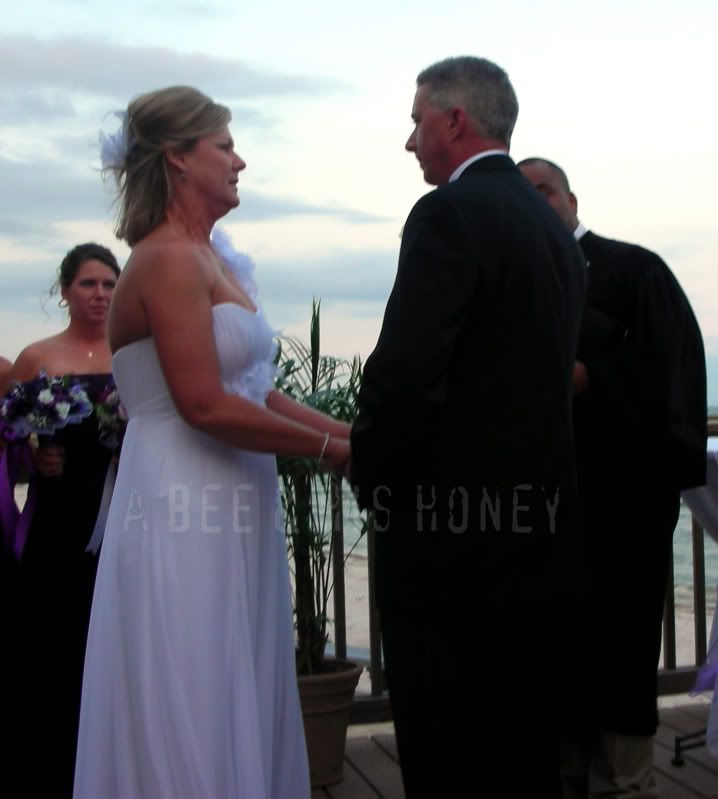 Saying their vows..
Oh! & the Maid of Honor (that you see to the left) is my new sister! :)
The reception was a blast!! My friend Anna was my date for the night since J couldn't be there, and I'm soooo thankful that she was willing and able to go with me! She saved me twice that night when two different people made rude comments to me (I'll talk about it later).. if she wouldn't have been there with me I honestly probably would have left early because I was so upset. +She actually got me on the dance floor--which is a huge shocker because I DO NOT DANCE! haha I'm still not sure how she managed to do it, but I'm glad she did because I had so much fun!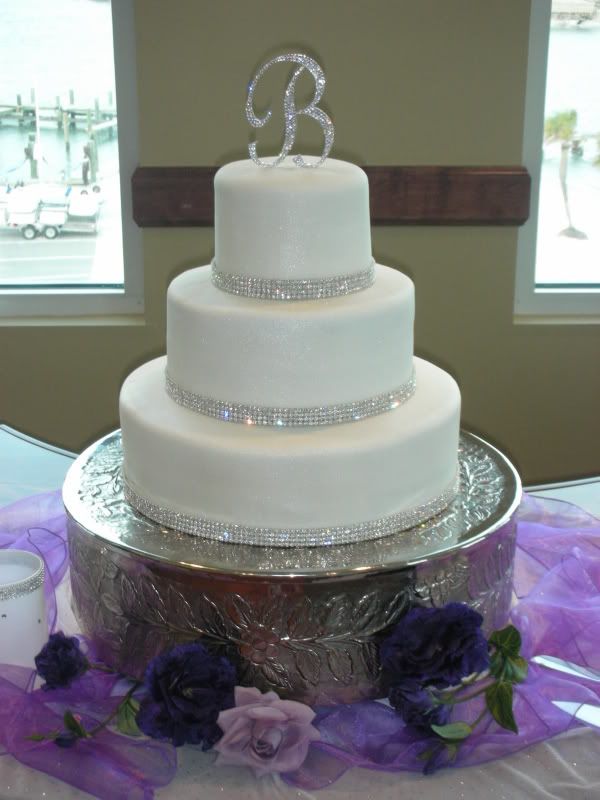 I loved the cake! It was soo pretty and yummy!!

The only full length picture I have of my dress right now..
P.S. ~ How do y'all like the new look??
It was designed by Hollie @
Drama Mama Designs
..
Check her out if you are thinking about a blog makeover!